In Loving Memory of Ms. Marianna Curtin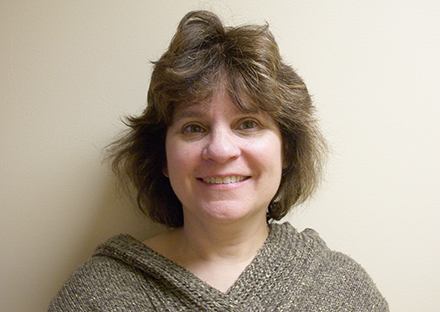 This past summer Fenwick has undergone some major changes: air conditioning in the West Wing, the refurbished chapel, and more new teachers than Fenwick has seen in a long time.
But Fenwick also suffered a major loss among these improvements; we lost a precious member of our Fenwick family. On July 14th, Fenwick's beloved teacher, Marianna C. Curtin, passed away, after a courageous battle with breast cancer.
Mrs. Curtin was an outstanding member of the Fenwick community, and her years of dedicated service to her students and Fenwick as a whole cannot be overlooked. She dedicated 17 years working at Fenwick, and throughout all those years, no one could have said any bad thing about her.
As a member of the math department, Mrs. Curtin taught students of nearly every grade and skill level. Students who remember her from various classes mourn the loss of a brilliant and kind teacher.
As Maura Groom from the Fenwick Class of 2018 remembers her, "Mrs. Curtin was very dedicated to her students and she was an outgoing person. I never have really liked math, but her class made me feel more confident in my abilities while still having fun and making friends", and that testimony reflects the general feeling among the student body.
Mrs. Curtin was patient with all of her students, and she was always willing to offer help outside of class to students who were struggling.
As a devoted math instructor, Mrs. Curtin wanted only what was best for her students which she illustrated through her patience and encouragement. Dealing with Fenwick students can be trying at time, as we all well know, but Mrs. Curtin never let her frustration show through.
Even in the most difficult and frustrating times, "Mrs. Curtin's kindness for her students was matched only by her bravery and strength," recalled Marie Towns from the Class of 2017, and her strength and courage was apparent to anyone who had the chance to interact with her during her life. All of her students remember also her for her kindness, generosity, and loving personality.
Mrs. Marianna C. Curtin was born on March 23, 1954, and she had a sister who she loved dearly. She attended DePaul University in Chicago for her bachelor's and master's degrees.
The Curtin family lived in Countryside, and Mrs. Curtin and her husband, Jeffrey, sent all four of their children, Erin, Colleen, Meghan, and Brendan, to Fenwick. Mrs. Curtin was a loving mother of four and a wonderful grandmother of four lovely grandkids.
She was a devoted Catholic, and she held Catholic virtues close to her heart. She will be missed by all those in her personal life in addition to all of the Fenwick community.
All of the people who were lucky enough to have met Mrs. Curtin will remember her with fondness and love. She was an important, kind member of our community, and she will be sincerely missed.