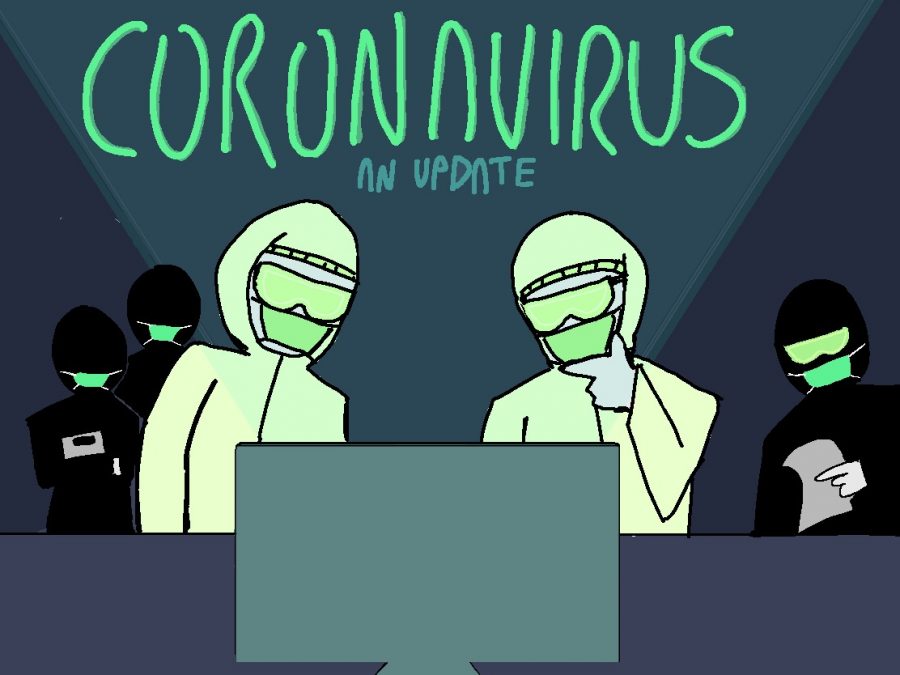 Haley Sweatman
79,561: the total number of global cases of the Coronavirus as of the week of February 24. In December 2019, patients began turning up with symptoms of the virus in Wuhan City and across the Hubei Province of central China, and the disease has since spread to thirty-two countries, including the United States. 
The virus hit even closer to home when one of the first American cases was announced to be in treatment at the AMITA Health, St. Alexius Medical Center in suburban Hoffman Estates. Luckily, reports out of Beijing are showing signs of the disease beginning to stabilize in Wuhan and across China. However, the new focus is how the virus will be addressed by the other thirty-plus nations now affected. 
While cases of the disease domestically are definitely cause for concern, the Center for Disease Control—along with several other government agencies—has issued warnings and bulletins on a wide range of topics from hand washing to travel limitations. Dr. Nancy Messonnier, director of the CDC's National Center for Immunization and Respiratory Disease in Atlanta, GA has warned that the spread of the disease is not so much a question of if, but when. As the second person has died of the virus in Washington state and while dozens more are being diagnosed and assessed daily, this when might arrive even sooner than we think.
Many companies throughout China are facing hardships with the spread of the coronavirus. Starbucks has closed about 4,000 locations in China. Also, cruise lines and car companies, such as Tesla, are slowing down production as they prepare for the virus' spread. About ten airports have canceled countless flights within China; hence, airport activity is quite low. The absence of the Chinese is affecting tourism around the world—Chinese tourists are very valuable, as millions travel out of their homeland. All throughout China, major stores and restaurants are closing, including IKEA, KFC and Taco Bell. Various industries are losing money as they temporarily close, and it is evident that this virus is hurting both suppliers and consumers.
Maldenburg of The Wall Street Journal analyzed how airlines, companies and organizations are struggling to cope with the coronavirus. Maldenburg said, "The World Health Organization plans to meet," in regards to this virus becoming a public health emergency. Numerous public officials are identifying the coronavirus as a global concern that could soon be labeled as a pandemic. 
Media has played a key role in awareness regarding the coronavirus. All social media platforms share information and links to various articles online. Not all sources have been accurate, and many play into the fear factor of the coronavirus, but they have provided general background about the dangers of the virus. Many sources focus on the fact that animals, too, can transmit this disease. 
While the coronavirus is spreading rapidly around the world, Chicago has also seen cases appear. O'Hare is a major international airport where this disease could be spread, and there are also other ground transportation lines that could allow this virus to be easily communicated. As China has shut down a lot of areas in the country, it is evident that this affects trade with the United States. Many fear dramatic cost increases in products from China as officials are distributing fewer products from China. Not only does this virus damage lives, but it could lead to an economic downfall. This virus will influence the future of various products in demand. With rising prices and fewer resources, Chicago must find ways to counter this setback.